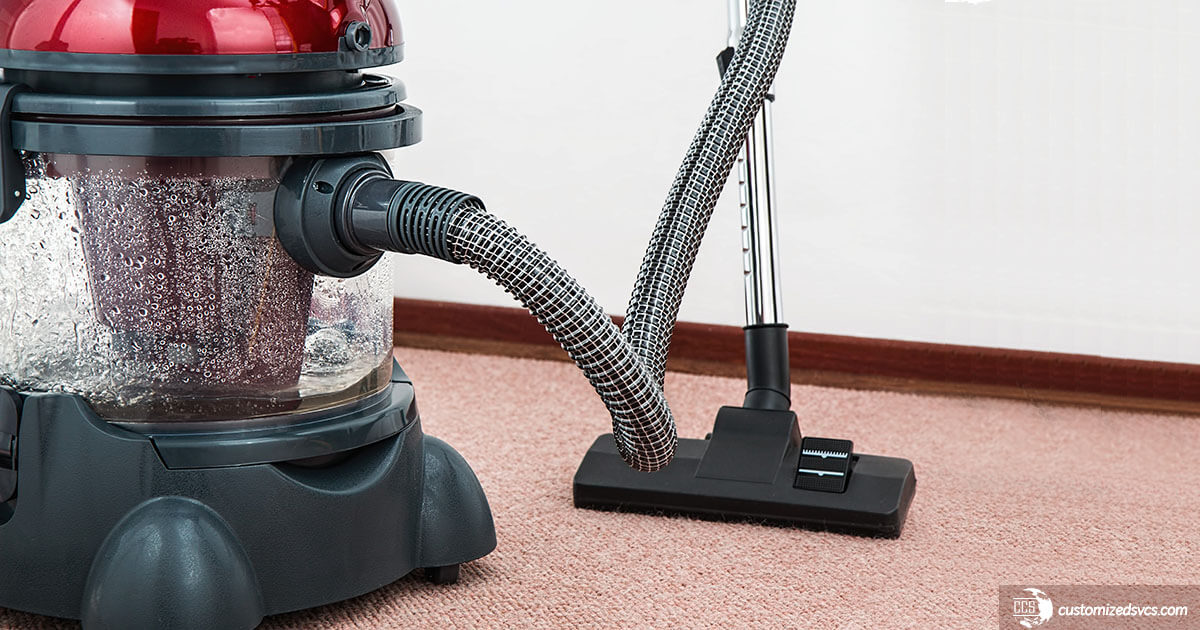 Having a commercial cleaning service for your office is more important than ever. Particularly when cold and flu season begins to rear its congested head. Some businesses rely on services offered by independent janitorial providers.
However, these types of services often lack standardized cleaning practices. Additionally, the technique and lack of follow-through can leave your office a hot zone for resilient germs. As a result, staff and customers can become sick.
If an independent provider isn't doing the job, it's time to consider commercial cleaning service for your office. Professional cleaners have the expertise and tools to keep your workplace pristine. Not to mention, your staff healthy.
Related:
7 Reasons Why Your Office Needs Professional Commercial Carpet Cleaning Services
Why Use Commercial Cleaning Service For Your Office?
Below are 4 top reasons to hire a commercial cleaning service to clean your office.
01.

Cleaning Technology

Harmful grime and dirt can hide in the carpets and floors of your business. These elements are waiting to be kicked up by the passing feet of clients or workers. Commercial cleaners have vacuums, electrostatic and other industrial equipment to handle these issues.

In fact, commercial cleaning companies can pull any size particle from heavily trafficked carpets. These particles will inevitable wreak havoc on your occupants' health.

Related:

Understanding Commercial Floor Cleaning Benefits
02.

Prevent The Spread Of Germs

The threat of disease and viruses are near constant. Consequently, your workplace should implement protocols to help reduce the rate of infection for staff. These protocols can include:
Disinfecting frequented work surfaces

Washing hands regularly

Allowing sufficient sick time for employees

Paying close attention to your community kitchen
Although these steps are crucial for preventing the spread of illness, they are not enough. Commercial cleaning companies utilize a series of special cleaning techniques and equipment. And these processes drastically destroy the number of infectious diseases and germs in the workplace.
Electrostatic spray technology, for example, applies sanitizers, disinfectants and preventatives effectively and efficiently. The spray uses a wraparound effect to ensure that all objects and places are coated evenly to remove all unwanted particles.
Related:
Electrostatic Sprayers: Cleaning and Disinfection Benefits
03.

Specialized Services

Commercial cleaning companies utilize heavy duty cleaning products that aid in pandemic remediation. As a result, kills virus that can cripple a workforce. And every business that cares for their own lab facilities knows OSHA strict regulations.

But specialized services don't end in the research department or lab. For instance, efficient kitchen sanitation is vital to any successful food service organization.

By keeping hard to reach areas and equipment clean with the use of a commercial cleaning company, you avoid code violations.

A commercial cleaning company is not only efficient in cleaning offices, but also facilities. Thus, decreasing your odds for code violations.

Related:

10 Surprising Places Germs Are Hiding In Your Office
04.

Eco-Friendly Cleaning Products

At Customized Custodial Services, we use eco-friendly solutions to reduce their effect on the environment. Obviously, these products are also safer for your employees and people visiting your workplace.

Moreover, most green cleaning products provide the same level of sanitization as traditional options. But green cleaning products also improve air quality and are bio-degradable.

Related:

What You Can Expect From Professional Office Cleaning Services
Conclusion
Although spring is nearly here, the flu and cold season is not over. With this in mind, our commercial cleaning service is available to your office year-round. Learn more about what you can expect from office cleaning services. Or to get a free quote and walkthrough, contact us today at Customized Custodial Services in Bakersfield, CA.