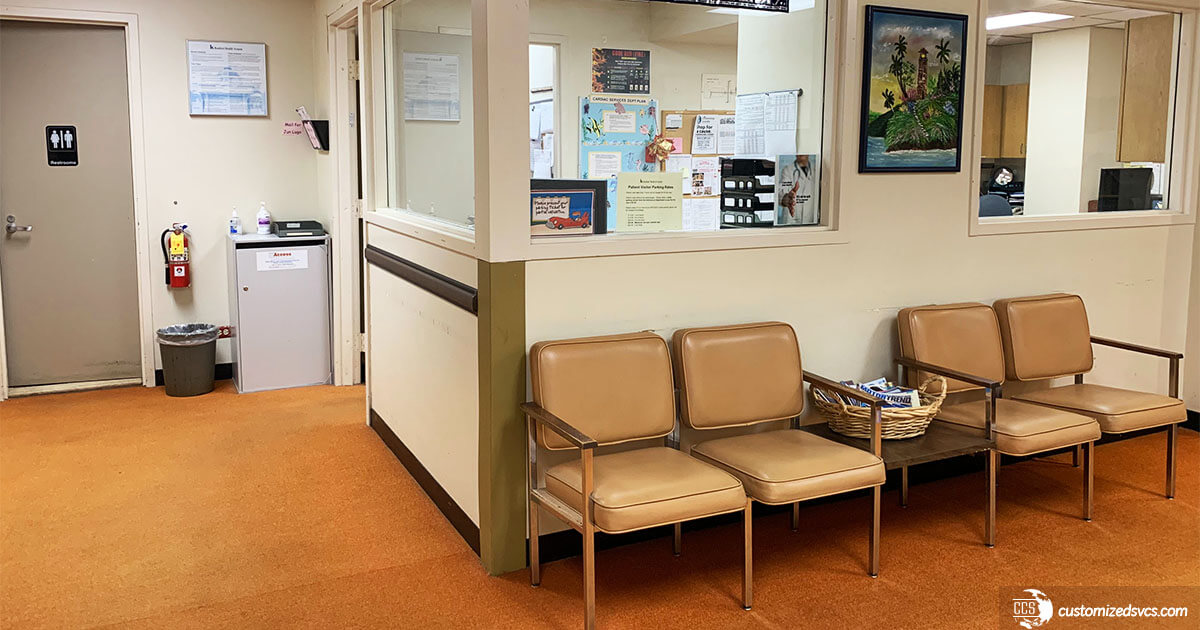 Using a skilled professional medical facility cleaning company is probably more important than cleaning office buildings. Due to the recent pandemic, medical facilities have become more important in our lives.
And keeping these facilities clean is of the upmost importance to prevent the further spread of viruses and other diseases. With this in mind, here are 3 components of professional medical cleaning.
1.

Professional Medical Facility Cleaning Requires Disinfecting

It is not enough to just tidy up and do basic cleaning in a medical facility. Instead, you need to make sure all surfaces are disinfected. And in order to do this, all surfaces must be sprayed with disinfectant. The solution also needs to sit for a few minutes and then wipe it off.

Additionally, using disinfectant sprayers will enhance the disinfecting process.
2.

Trash Removal

For professional medical facility cleaning, the first thing to do is remove anything that's not being used. For example, masks, PPEs, chemicals, or just general trash items like wrappers and cups.

A professional medical facility cleaning company will ensure that any such items are properly disposed of. This ensures that people inside and outside of the facility are not at risk.
3.

Neat and Clean Appearance

All areas need to be made free of dirt and dust. This means dusting all visible surfaces, sweeping, mopping, wiping down class surfaces, cleaning windows, etc. If the facility in question is a clinic or hospital, then hospital gowns and bed linen should be washed. And preferably in hot water so as to kill all the germs.

You may also enjoy reading: 5 Ways To Organize Your Workspace and Stay Productive