WHY CHOOSE CUSTOMIZED CUSTODIAL SERVICES
#1 JANITORIAL SERVICE IN PALMDALE
Customized Custodial Services provides a wide variety of cleaning, janitorial, and maintenance services for commercial facilities in Palmdale.
We understand that each commercial facility has unique cleaning and maintenance needs based on its size, industry, and specific requirements. To ensure that it meets the unique needs of each customer and provides personalized solutions, we conduct a detailed consultation and assessment of the customer's facility to identify their specific needs and requirements. Based on the consultation and assessment, we develop a customized cleaning plan that is tailored to meet the specific needs of the customer's facility. This plan includes the frequency of cleaning, specific tasks to be performed, and any special requirements you may have. We offer flexible scheduling options to accommodate the customer's operating hours and minimize disruption to their business. Open two way communication ensures that your needs are being met and your expectations are being exceeded. We are committed to cost effective, high-quality service that keeps our customers returning year after year.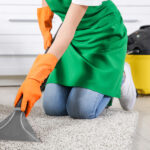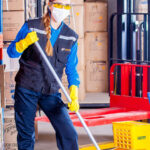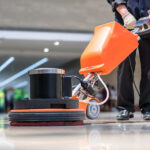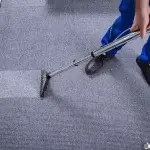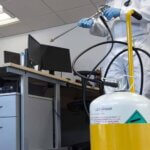 First impressions are everything. That's why it's so important to keep your office clean on a regular basis. CCS provides customized office cleaning services to businesses in Palmdale. Our plans are flexible, affordable, and thorough. For almost 20 years, we have been an industry leader in office cleaning in Los Angeles county.
Keep your facility fresh with regularly scheduled commercial janitorial services. We offer daily, weekly, and monthly janitorial services based on your needs and budget. Our high-quality services are affordable and customized to your business' needs.
Do you want your floors to look brand new again? Don't replace them quite yet. Try floor stripping and waxing to revive the quality your facility's floors. We work with all types of floors from vinyl to terrazzo. Our expert crew has the right tools and equipment to make your floors shine like new.
Did you know that regularly scheduled carpet cleanings can prolong the life of your floors? We offer a range of services from routine maintenance to corrective carpet cleaning. Before you waste money replacing your carpets, schedule a carpet cleaning consultation today. There are no stains we can't handle.
Prevent a COVID-19 outbreak in your commercial facility with a Corona Virus cleaning service. Our expert team uses ATP meters (the same used in hospitals) to measure the effectiveness of germ removal. We make sure that COVID-19 is no longer a threat to your business, school campus, or office.
Medical Offices
Airports
Schools
Office Buildings
Manufacturing Plants
Storage Units
Factories
Distribution Centers
Government Buildings
Palmdale Office Cleaning Reviews
We have proudly served commercial businesses in Palmdale for 18 years. See what our happy customers have to say!
I want to pass along compliments from the shipping team. The effort and attention to detail from Bernard is noticed and appreciated. Curtis mentioned that he has never seen another janitor handle this job so well. By the way, Curtis has been here for 37 years, knows a thing or two!!
– Mark
In the past several years, we have changed janitorial companies several times. Cleaning a child care facility is a difficult task given the activities that accompany this type of business. CCS came in, did an initial cleaning of the building and then have maintained it to the highest of standards. It is CCS's attention to detail that makes the difference. The owner constantly monitors the work. Plus, does periodical spot checks and confirms with the director of the facility that all is well. CCS is a full service company and will accommodate their customer's wishes. I highly recommend CCS to other child care facilities and businesses in our area.
– Director, Mercy Child Care Center
It's important to recognize outstanding service when it is provided. CCS have provided outstanding service from my first phone call to solicit a bid. It is truly a pleasure to walk into our spotless office every morning. When we hired CCS, we noticed a difference on the level of 'clean', the first day. I appreciate the dedication to quality control. I received phone calls to confirm we are still satisfied with our service. CCS has also been on location to confirm that he was satisfied with the service as well. If you're looking for a professional staff that's dedicated to customer service, then I recommend CCS and their staff.
– Escrow Officer, First American Title Insurance Company
Customized Custodial Services has been contracted with ATCO since April 2005, for two of our commercial complexes. The have supplied ATCO and our tenants with great performance on their janitorial services. We are very pleased with their work and would highly recommend them. CCS has been very prompt and efficient on the work performed.
– Property Supervisor, ATCO Property Management
They are consistent, high quality cleaning service all year long and committed to provide high satisfaction to their customers.
– Group Facility Administrator, Davita, Inc.
CCS has been providing cleaning services for this company and we have been so pleased with their work. Initially, we were with another company who we had used for many years, so change came slowly. We called several references provided by Brian Fish and received positive reports in addition to numerous conversations with CCS. After that, we made the change. A change we have not regretted! They have followed through on everything we requested of them and have never had to ask twice for something to be done. There is also a supervisor who follows up each week in order to insure quality performance. And whenever we have had a question, the response time has been immediate. It is refreshing to work with such a professional and accommodating organization. We highly recommend them for this type of service and are confident of their ability to perform an excellent job.
– Owner, The American Jewelry Company