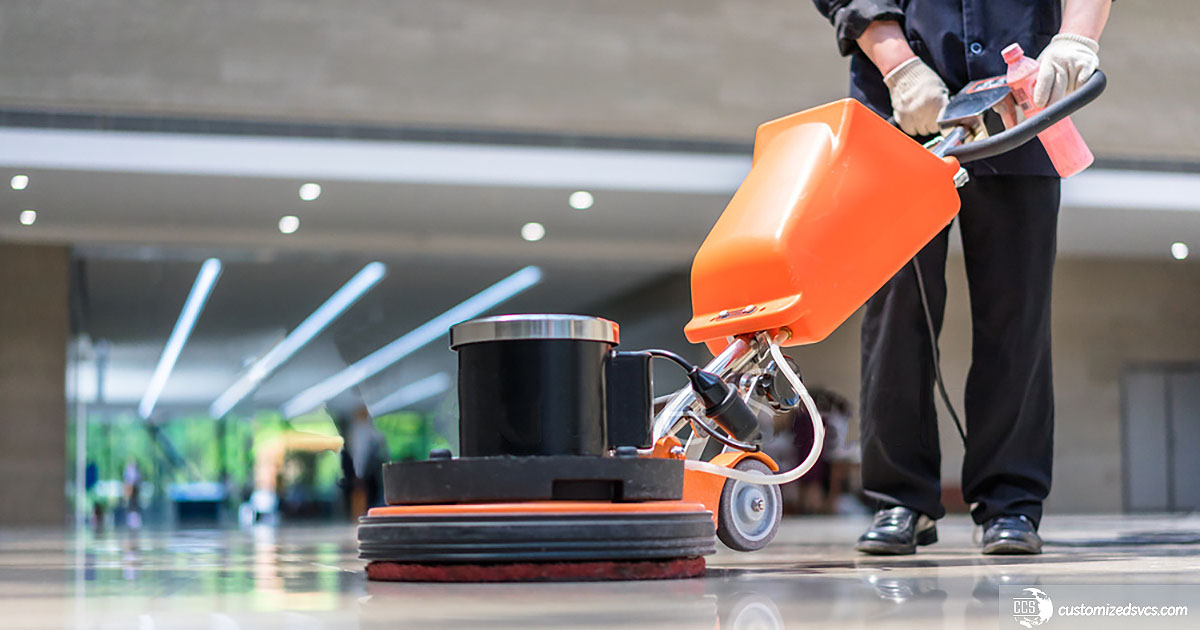 It can be easy to overlook commercial floor cleaning benefits. After all, an unskilled person doesn't often fully understand the comprehensive cleaning and maintenance facilities need. But floors are equally important as the other parts of a building.
Floors that are cleaned and polished makes a business look more successful. Even though over time floors are easily worn and become scuffed, they should always be properly maintained. And if they are neglected for too long, the commercial floor cleaning benefits are somewhat lost.
However, commercial floor cleaning services are ideal for alleviating extra work for staff. After all, everyone has a specific job they're hired to do and building maintenance is best left to the professionals. Besides, commercial floor cleaning not only entails basic cleaning and disinfection, but also includes waxing and stripping.
What Does Floor Stripping and Waxing Entail?
Different types of floors require different types of cleaning services. For example, hard floors such as vinyl, acrylic, hardwood have a unique wax coating that makes them easier to clean. Also, the wax protects the flooring from scratches, cracking, debris, and dirt.
So, stripping involves removing all the preexisting wax coating. And waxing involves re-applying a fresh coat of wax finisher. Stripping and wax can be a daunting task if you don't have the proper training, materials or tools. Therefore, it's advisable to hire a professional commercial floor cleaning company.
Commercial Floor Cleaning Benefits
The commercial floor cleaning benefits far outweigh the money you're trying to save by having staff perform the services. In addition to the process being quite involved, proper personal protective equipment is also required. And given our current health crisis, this equipment may not be readily available.
On the other hand, a professional commercial cleaning service will have these items stocked. Plus, they can provide proper preparation, implementation and complete cleanup for a floor cleaning project.
Furthermore, professional tools and equipment are required to properly strip and wax a floor. This includes a floor buffer, scrubber, and wet-dry vacuum. So, unless you're a commercial cleaner, you mostly don't just have these items stocked in your closet.
Additionally, you have to also consider the potential extra cost if the project is performed incorrectly. If there's something amiss about a floor cleaning project, there could be irreparable damage. Not only would it be expensive to replace the floors, but you'll still have to pay for the service. At least partial payment. And to say nothing of the huge inconvenience to everyone involved.
At Customized Custodial Services, our commercial floor cleaning crews are highly trained. Not only that, they are knowledgeable about various types of flooring and how to clean them. Plus, we have all the proper equipment necessary to maintain even expensive hard wood floors.
To find out how we can help you preserve your beautiful facility floors, contact us today. You'll receive a free consultation and learn more about our commercial floor cleaning benefits and services.