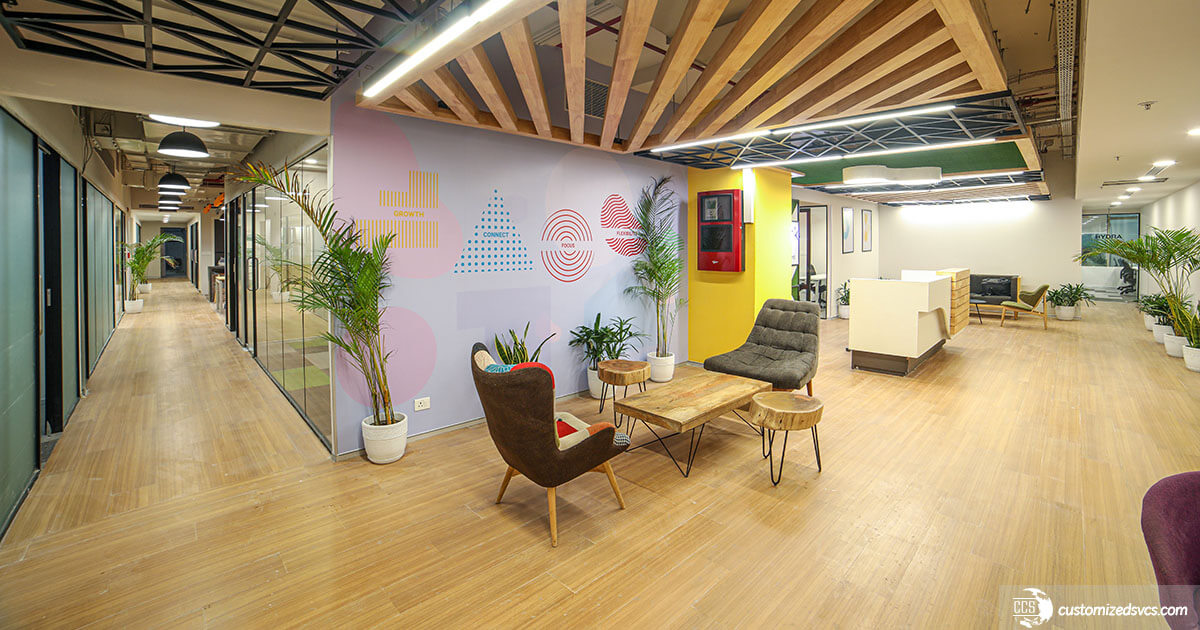 With the right plan and preventative maintenance for buildings, you can have a stress-free office environment. Not only that, but a well-maintained building makes a great first impression. Obviously, the exterior is the first thing visitors see, but the interior matters just as much.
As such, fresh smelling carpets and uncluttered workspaces make people feel welcome. Whether they are potential customers or employees. And the key is preventive maintenance for your buildings to protect your investment.
What Is Preventive Maintenance For Buildings?
Preventive maintenance is a proactive strategy that keeps the building's critical assets in proper working condition. It includes regular inspections and repairs to the building's equipment. These inspections, repairs and selective service are performed at set intervals based on time or usage. At this stage, service is based on prevention instead of the component's operating condition.
Moreover, the main objective of preventive maintenance is to extend the life expectancy of your equipment. Its purpose is also to prevent equipment failure. As a result, unscheduled downtime is minimized as well as reducing overall maintenance costs. As such, preventive maintenance corrects defects at the onset, before they become significant problems.
With this in mind, here are preventive maintenance tips for buildings to keep your buildings in tip top shape.
Related:
How Cleaning Services Help Reduce Building Maintenance Cost
01.

Change The Air Filters

Heating and air conditioning systems' air filters are a magnet for dust, dirt and allergens. And in some cases, even mildew. Dirty air filters have costly and unhealthy consequences. For example, dirty and contaminated air can trigger an allergy attack.

Not only does this cause employees to miss days of work, but it also affects productivity. Additionally, dirty air filters can cause carpets to wear out faster, frozen coils and premature furnace failure.

Related:

How To Combat Allergies In The Workplace
02.

Clean Your Carpets Regularly

A point often overlooked is some carpets don't need to be cleaned with the rest of the business carpets. For example, carpets in unused offices or the top floor of a six-story building. Obviously, the first one is self-explanatory. And top floors won't get as much soiling. This is because most of the dirt has already been transferred to stairs, elevators and entryways.

Still, dust particles can break down the fibers of the carpet as they're walked on. As a result, causing matted, worn fibers. But how often should you clean the carpets in your building? In general, it depends on the amount of foot traffic the carpet receives.

But to avoid guessing and you end up with worn out carpets, you should schedule regular carpet cleaning. Professional building maintenance services such as Customized Custodial Services, provides expert facility maintenance.

Given these points, busy offices as well as medical facilities, should opt for a building maintenance and cleaning plan.

Related:

7 Reasons Why Your Office Needs Professional Commercial Carpet Cleaning Services
03.

Keep The Outside Of Your Building Safe

Outdoor walkways, particularly tile and slate, can become slippery and hazardous. This is because these areas aren't usually in a great deal of sun. Also the weather diminishes the vibrancy and appearance of your outdoor surfaces.

Business maintenance companies not only handle the exterior of your building, but also the interior. These types of professional services go well beyond services that janitors perform. Ultimately, keeping your building safe both inside and outside prevents L&I clams as well as law suits. And nobody wants either of those, right?

Related:

The Importance Of Keeping A Warehouse Clean
04.

Keep Your Floors Shiny and Bright

Without a doubt, high shine on any stone or tile floor is beautiful. But when they lose a bit of shine due to dirt, how do you get the sparkle back? First of all, don't use dish soap type of cleaners like Mr. Clean. These cleansers leave a residue that damages the shine.

Cotton or sponge mops just push the dirt around and don't absorb it. As a result, your floors will have streaks. Instead, use a microfiber mop head or cloth. Using a non-filming solution and spray it on the microfiber towel or mop. Start in the back corner of the room, working backward to remove residue.

Next, grab a coworker and do the happy dance. You have a clean, shiny floor. Yay!

Not to burst your bubble, but most commercial building floors require professional floor cleaners. But don't worry, we offer preventive maintenance for buildings which includes floor surfaces.

Related:

Winter Floor Maintenance: How To Protect Your Facility's Floors
Conclusion
Put these preventive maintenance for buildings tips to work for you. You're sure to impress everyone who visits your building. In essence, you'll make a great first impression before they even step inside.