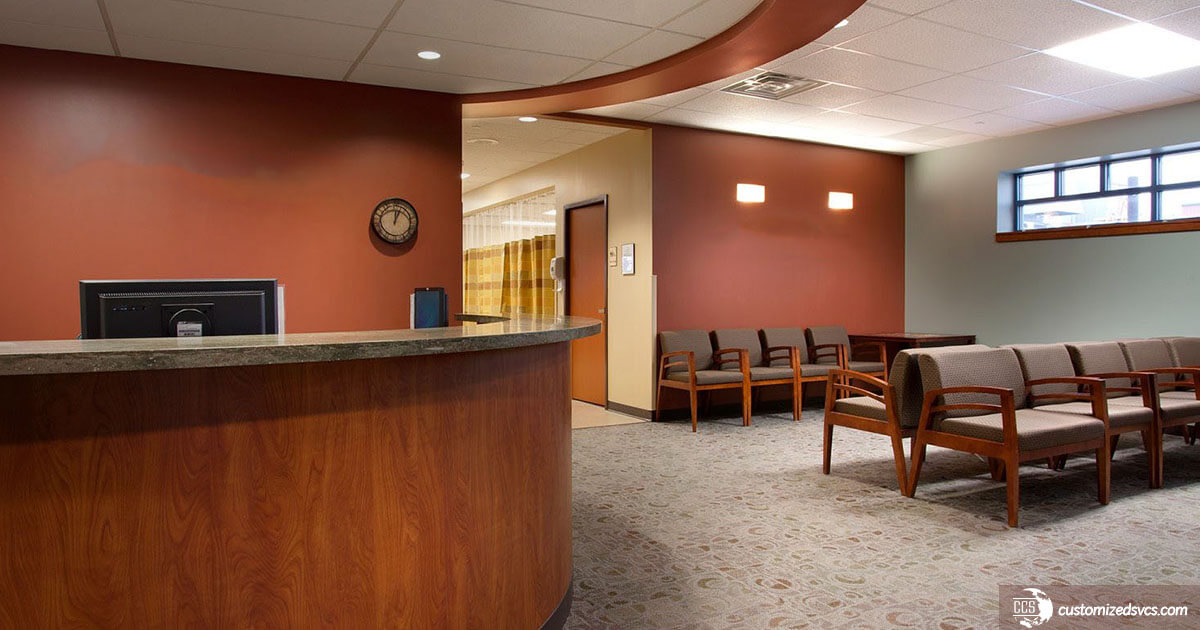 Medical facility cleaning services are just as important as office cleaning, if not more so. Whether doctors' office, hospitals, clinics, etc., these facilities are crucial to our living. And even more so due to the recent pandemic.
Consequently, medical facility cleaning services are vital to prevent the further spread of viruses and other diseases. With this in mind, here's the top 4 benefits of specialized medical facility cleaners.
Ensure Compliance
Medical facilities require specialized cleaning services to keep their patients safe. The medical industry has strict requirements regarding the conditions of a medical facility. However, meeting all these standards and requirements is challenging without professional cleaners.
Professional medical facility cleaning services like Customized Custodial Services provide highly trained medical facility cleaners. We specialize in hospital cleaning. Moreover, we understand the various standards that must be met. And we have the necessary technology and skills to meet all of them.
Related:
Medical Office Cleaning
Cross-Contamination Prevention
Improper cleaning of surgical rooms and even kitchen floors can be a major source of cross-contamination in medical facilities. As a result, it can notably compromise the health of patients in a hospital.
By hiring specialized cleaning services such as Customized Custodial Services, you can keep your facility properly sanitized. Thereby, reducing the risk of cross-contamination.
Related:
How To Clean and Disinfect occupied Patient Rooms
Healthier Staff
Medical professionals spend many hours in their medical facility. As such, the facility must be properly cleaned to prevent exposing staff to diseases. After all, unhealthy health professionals cannot care for patients.
Hiring professional medical facility cleaners ensures that your staff work in a safe and clean environment.
Related:
3 Components of Professional Medical Facility Cleaning
Better Patient Recovery
According to a study by the CDC, almost 4% of patients visiting medical facilities get an infection. This is because the surfaces and even air in hospitals are highly prone to contamination. Thus, hiring a reliable medical cleaning service provider such as Customized Custodial Services is warranted.
In fact, we make sure that all surfaces and air in your medical facility are free from allergens, pathogens, and dust.
Related:
How To Identify and Clean High Traffic Office Areas
Conclusion
Learn more about what you can expect from specialized medical cleaning services. Or to get a free quote and walkthrough, contact us today at Customized Custodial Services in Bakersfield, CA.