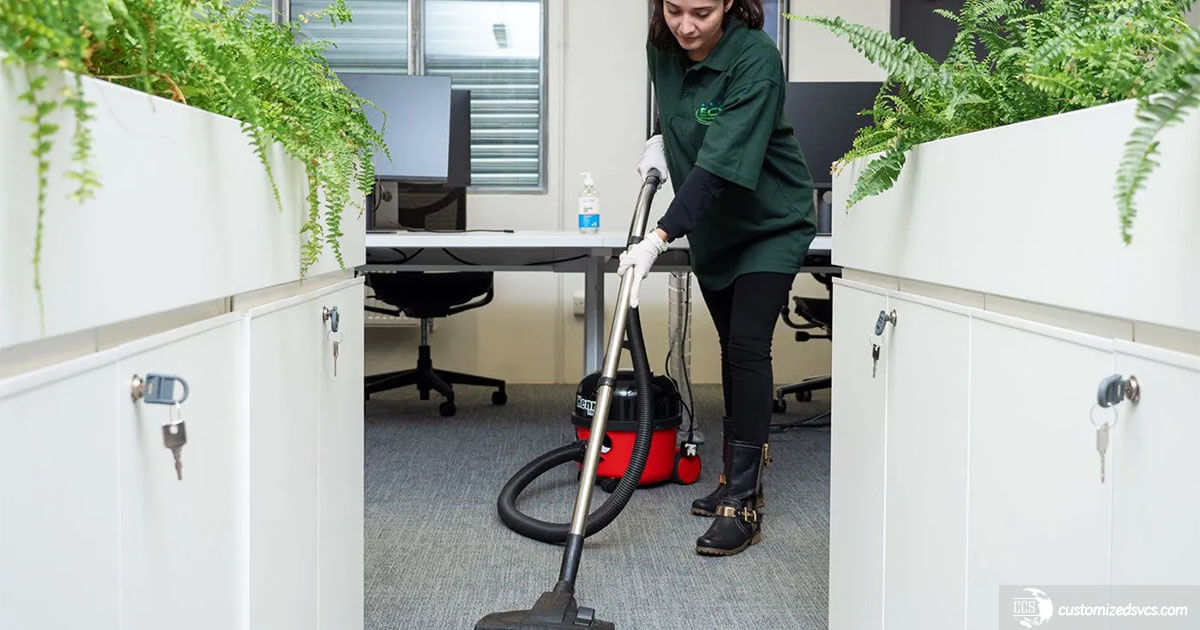 Every business is afforded the unique commercial cleaning services we offer. Because each business is different, our services are customized to suit your needs. After all, each business deserves a unique cleaning experience.
Here at Customized Custodial Services, the commercial cleaning services we offer are not one size fits all. Instead, our goal is to all of your cleaning needs.
Given these points, below are some of the commercial cleaning services we offer to businesses in various industries.
Carpet Cleaning
Most offices these days have carpet flooring. Carpeted offices have many benefits as well as maintenance needs. For instance, the sound dampening effect allows those working below your office to work undisturbed. Carpets also provide a softer feel to a room and offer a comfortable walking space. Particularly for employees who stand for long periods of time.
With such carpets' benefits, you don't want to reduce its lifespan. For this reason, green cleaners are the recommended products to use. Because they are environmentally friendly products, they don't break down carpet fibers, yet offer a great clean.
Customized Custodial Services offers a quality carpet cleaning service that get rids of irritants lurking in your carpet.
Post-Construction Cleaners
It's exciting when your building gets an interior re-design or a facelift. But after the construction is completed, there's still work to do before your building is presentable. This is where post-construction commercial cleaning services we offer come in.
If you've ever lived in a while during construction, you know that dust gets everywhere. The same holds true for commercial spaces. Our post-construction cleaning gets your business up and running faster. In fact, your building will have that brand new gleam to it in no time.
Emergency Response Cleaning
Mishaps and emergencies happen to all businesses at some point. And chances are that your building will be confronted with an emergency at one point or other. Emergencies can include natural disasters, leaky roof, and anything in between. All of which creates a mess.
Regardless of the emergencies, Customized Custodial Services can take care of the post-emergency cleanup.
Secure Cleaners
Just like any other commercial building, government facilities get dirty too. Although, it can be difficult to find a commercial cleaning company with the right credentials. With this in mind, our staff are fully vetted and undergone comprehensive background checks. This ensures they meet the stringent federal requirements.
Our secure cleaning service for high security buildings includes sanitization, carpet cleaning, floor waxing, and more.
Cleaning Glass
An amazing out view out of a building with glass windows is beautiful. That is until you notice all the fingerprints and spots on the glass. Customized Custodial Services will have your office view unblemished by fingerprints in no time at all.
Our expert glass cleaners provide a streak-free surface for you to enjoy, until the next time we're needed.
Get The Clean You Need With The Cleaning Services We Offer
Whether you've experienced renovations, vandalism, flood damage, or just need a great office cleaning, we have the expertise. Not only that, but our services are also customized to your needs. Contact us today for a free estimate and walkthrough.