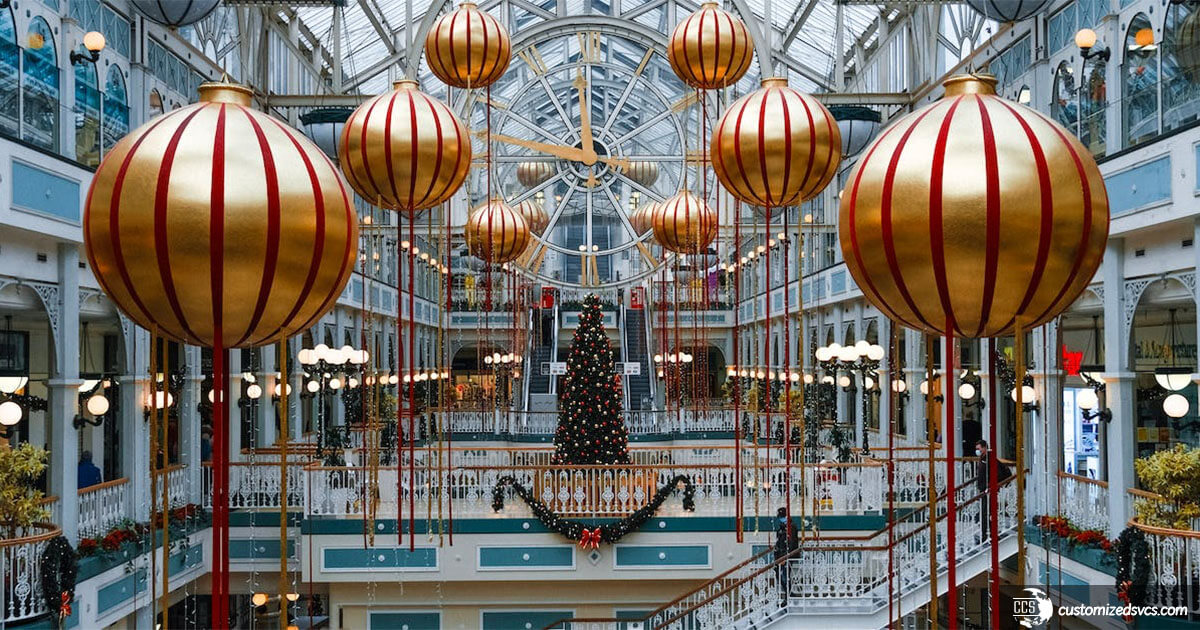 Now is the time to gather holiday commercial cleaning tips to ensure your facility is inviting. Cleanliness matters in and is often the what differentiates one facility another. Regardless how much a customer desires an item, they will not shop in an unclean store.
In fact, customers will turn around and walk out of the store if it's unorganized and poor physical appearance. With more people turning to online shopping, more attention must be dedicated to your physical store's appearance. When a customer cannot find what they need on your site, they will visit your store.
For this reason, customers' inshore experience should be welcoming and free of clutter.
Holiday Commercial Cleaning Tips
Holiday shopping is in full swing. Consequently, you should remain extra diligent in staying on top of the cleanliness of your store. Because there is more foot traffic each day, your store needs to be reorganized and cleaned each day.
Given these points, here are some holiday commercial cleaning tips to help you stay on top of things.
Consistently DisinFect High Touch Surfaces Throughout The Day. Generally speaking, speaking, people with colds and other germs are still going to go shopping. Whether they know they are sick or not. It's difficult to avoid, but you help stop the spread of germs by regularly disinfecting.
Mop, Sweep and/or Vacuum Daily. One of the best holiday commercial cleaning tips is to immediately clean up any spills that may occur. In addition to being a safety hazard for everyone, it looks unsanitary. And don't forget to vacuum or spot sweep through the day.
Declutter All Areas. Shoppers don't often put things back where they got it from. They often put items in odd places or leave them on the floor. Easily combat this by setting up stations for unwanted items throughout the store. You'll also want to patrol dressing rooms and aisles to make sure clothes or other items aren't littering the floor.
Keep Bathrooms Cleaned and Well Stocked. Another one of our top holiday commercial cleaning tips is to monitor your facility's bathrooms. On busy shopping days, dedicate a staff member to check the bathrooms once every hour. Or rotate the schedule as needed. This keeps the bathrooms clean as well as customers happy.
Make Sure Store Front Windows and Doors are Smudge Free. As people enter and exist your store, they will inevitably touch the door's glass. But that doesn't mean your doors and windows should remain smudged all day. Instead, keep them clean and smudge free.
We hope the above holiday cleaning tips are helpful, but you don't have to tackle this process alone. Instead, rely on Customized Custodial Services to manage your facilities' cleaning. We're highly skilled and efficient. Contact us today for a free quote and family walk-through.