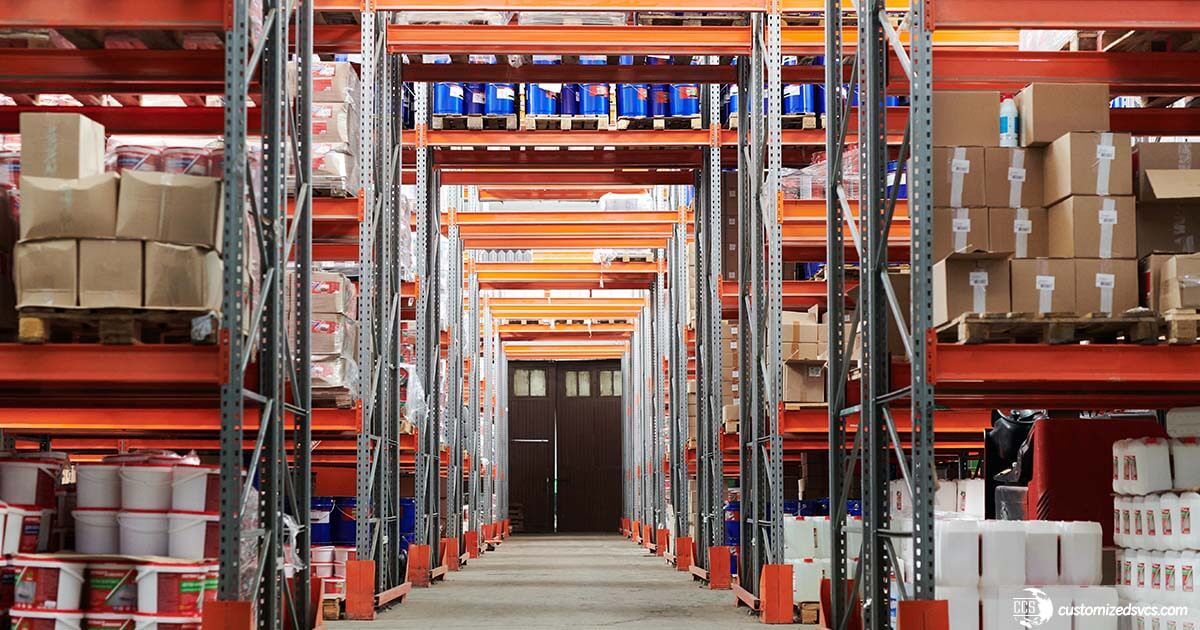 Warehouse cleaning and sanitizing is more important today than ever. Protecting your surfaces against harmful microbes also protects those who visit and work in your facility. But for facility managers, keeping up with warehouse cleaning and sanitizing can be difficult.
However, a clean warehouse should be number one priority on your to-do list for severals reasons. First, it helps protect products from being affected by contamination. And second, it keeps workers healthy.
If warehouse cleaning and sanitizing has become overwhelming for you, a commercial cleaning service can help.
Warehouse Cleaning and Sanitizing Checklist
We put together a checklist for periodical warehouse upkeep. Separating out lists for different tasks help to maintain a clean and safe environment. While you likely take out the trash daily, you probably don't rotate products and clean behind the shelves daily.
For this reason, having separate lists for different tasks are helpful in keeping you organized. For example, a daily warehouse sanitation checklist could include the following:
Sweep and mop warehouse floor.

Take out the trash and recycling in bathrooms, kitchen, and areas where product is unpackaged.

Clean and sanitize the employee bathroom.

Wipe down all heavily trafficked areas like machinery, doorknobs, and countertops.

Also wipe down frequently used equipment such as forklifts.
Implementing a 'clean as you go' rule for workers ensures new messes are cleaned up as they happen.
Sanitize and inspect floors throughout the warehouse.

Pull pallets and rotate products on shelves.

Clean break rooms refrigerators and discard expired or uneaten food.

Check for leaks, mold, and mildew.

Wipe down windows and clean blinds.

Clean under shelving and units.

Power wash steps, landing docks, and walkways.
Tips To Keep Your Warehouse Clean
Aside from the above checklist examples, there are other tips you can follow to keep a tidy warehouse.
Have a plan. Don't let cleaning hinder productivity. Cleaning without a plan won't address the unique cleaning needs of your warehouse. Not to mention, giving a false sense of confidence that your property is clean. For this reason, knowing the areas to clean and how to do so is key.
Keep cleaning supplies stocked. Even if you outsource the deep cleaning to professionals, your cleaning supplies should be properly stocked. This includes supplies like brooms, mops, sanitizers, lint-free wipes, etc.
Hold employees accountable for their areas. Assigning areas for employees to clean can help everyone stay accountable. Give them a list to check off their cleaning tasks, along with a spot to initial and date/time.
Employees should know when to report issues. When there are spills, hazards, and other conditions, employees should know the go-to person for reporting. If hazardous messes aren't handled immediately, it can cause potential health issues for workers. Even products can be affected which affects the company's profits.
To receive a warehouse cleaning and sanitizing estimate, contact us today. You can also schedule a facility walkthrough at the same time
You may also enjoy reading: Steps To Sanitizing and Cleaning a Food Processing Facility