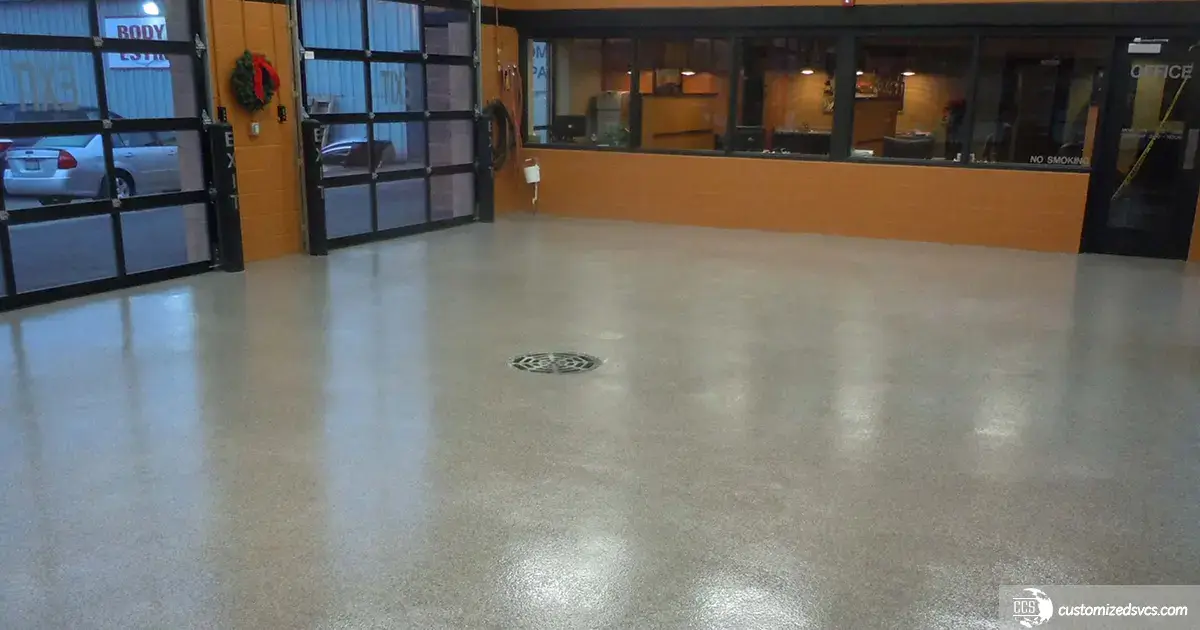 Concrete is the ideal flooring solution for areas with heavy cart and foot traffic. Whether in a warehouse or retail store, there are different levels of sheen for industrial concrete floor polishing. Albeit polished concrete requires less maintenance than other flooring, it's not maintenance free flooring.
So using a commercial cleaning service with the professional equipment and know-how is important. When our commercial cleaners use a high speed burnisher, your industrial concrete floor polishing looks professional. Not only that, but the shine is restored without damaging the concrete.
Benefits Of Industrial Concrete Floor Polishing
Polished concrete has a variety of benefits boosting its popularity for industrial facilities. However, it's important to understand the environment where the concrete flooring is located. With this in mind, here are some of the benefits of industrial concrete floor polishing. And why concrete is a preferred material for retail, processing plants, and other types of industrial facilities.
Easy Maintenance. Overall, polished concrete flooring is relatively easy to maintain. In essence, dust mopping daily or using broom sweeping will prevent dirt accumulation. Also damp mopping weekly will remove water marks, scuffs, and smudging, thus restoring gloss.
High Durability. Concrete flooring is extremely strong. Consequently, it can withstand the pressure from heavy equipment and foot traffic. In addition, it's nearly impossible to scratch, chip or damage it.
Long Life Span. A properly installed, sealed and maintained polished concrete floor can last 100 years. Or more, even in the harshest commercial environments. Its life span will also far surpass that of other floor coverings, such as wood laminates, carpeting and vinyl tile. As a result, you'll save money in the long run because you won't have to replace worn or damaged flooring.
Variety Of Design Options. Today, there's a plethora of color and texture effects that can simulate the look of different pricier materials. You can also add decorative engraving and stenciled graphics into the surface.
Health Benefits Of Polishing Concrete Floors
Your employees will be healthier and more productive thanks to your polished concrete flooring. The smooth floor surface gathers less dust and allows it to be removed easier. This means less warehouse dust will be kicked up into the atmosphere as the employees move around the facility.
Taking steps to limit warehouse dust inhalation could lead to a variety of positive effects for employees, including:
Employees will feel better and have more energy.

Less respiratory related sickness.

Have less absences.

Emotional perceptual effect. There are many studies that say being in a clean environment raises your perception of quality. And has a positive emotional effect.
In addition to all the above benefits, concrete polishing provides safer flooring. How? By removing uneven surfaces, industrial facilities are less likely to suffer accidents. The ability to effectively remove unwanted spills can also prevent harmful chemicals and fumes from entering the flooring.
We provide commercial and industrial concrete floor polishing services in Bakersfield and neighboring cities. Get a free estimate and facility walk-through today!