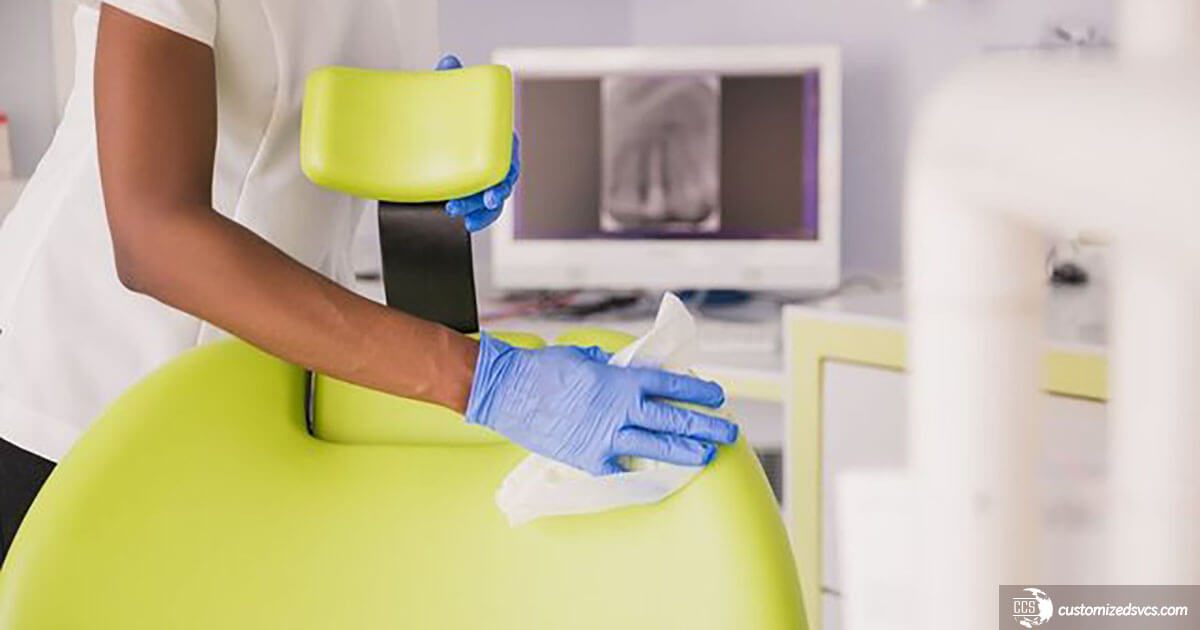 While cleanliness is important for every business, it even more so for healthcare facilities. For this reason, a healthcare facility cleaning service is highly recommended. In addition to containing various types of viruses, patients must also be protected against infections.
Albeit healthcare providers wash their hands as per the CDC, people in the facility can become ill. As a result, some viruses remain on surfaces and can spread through the air. Consequently, healthcare facility cleaning service is crucial to guarantee that the facility is thoroughly disinfected.
Professional medical cleaning services are responsible for preventing and eliminating hazardous pollutants. This is a highly specialized process to maintain a sterile and safe environment.
Choosing A Healthcare Facility Cleaning Service
When it comes to the cleanliness of your medical facility, know what to look for in a healthcare facility cleaning service. There are several factors to consider. Below is a guide to assist in your decision making process.
The Cleaning Service's Procedures
Professional medical facility cleaners should focus on suitable ways for disinfecting, cleaning. They should also know the proper protocol for eliminating germs and removing waste from rooms. Using the latest technologies, they should take precautions not to avoid cross-contamination and infections.
Knowledge and Skill Training
Skill and knowledge is everything when it comes to medical cleaning service. Therefore, you need a cleaning company you can rely on. It's essential that the cleaning service is knowledgeable and up to date on cleaning processes. Additionally, their understanding of technological breakthroughs in clean environments is of the utmost importance.
Effective Communication
Effective communication is key, regardless of the type of business. But never more so for healthcare facilities. Although often overlooked, communication is critical to understanding the needs of a medical institution.
Follow The Rules and Regulations Of Cleaning
In addition to OSHA rules and regulations, hospitals often have additional ones in place. The professional medical cleaners should based their services on these rules and regulations. Furthermore, they should use cleaning solutions that are both safe and environmental friendly.
Use Disinfectants For The Prevention of HAIs
The physical action of cleaning removes foreign material from environmental surfaces and high touch points. Disinfection is also needed after the cleaning process to eliminate various pathogens. A wide variety of chemical disinfectants have been approved for use in hospital and healthcare settings. However, the right disinfectant should be carefully considered for the job.
Medical Office & Healthcare Facility Cleaning Services
Our comprehensive cleaning services include:
Disinfecting handles, elevator buttons, telephones, and frequently touched surfaces

Horizontal surface disinfection and wipe downs

Hospital-grade disinfectants used to eliminate a wide range of pathogens

Vent, duct, and air handler cleaning

Complete restroom cleaning and disinfection

Vacuuming

Carpet cleaning

Floor care and polishing

Hospital-grade disinfectants used to eliminate a wide range of pathogens

Kitchen and break room cleaning

Reception and waiting area cleaning

Patient room cleaning

Terminal cleaning

Specialized equipment cleaning

Spill and contaminant cleanup

Window Cleaning
At Customized Custodial Services, our goal is to ensure that your medical facility is hygiene and safe. Not only that, but also looks clean for patients and staff. Environmental cleaning procedures are performed according to best practices and facility policy. Our cleaning technicians adhere to the guidelines established by government agencies including the CDC, CMS, EPA, and OSHA.
For more information about our healthcare facility cleaning services, or to schedule a cleaning, call today at (661) 829-6906. Or request a free online cleaning estimate!