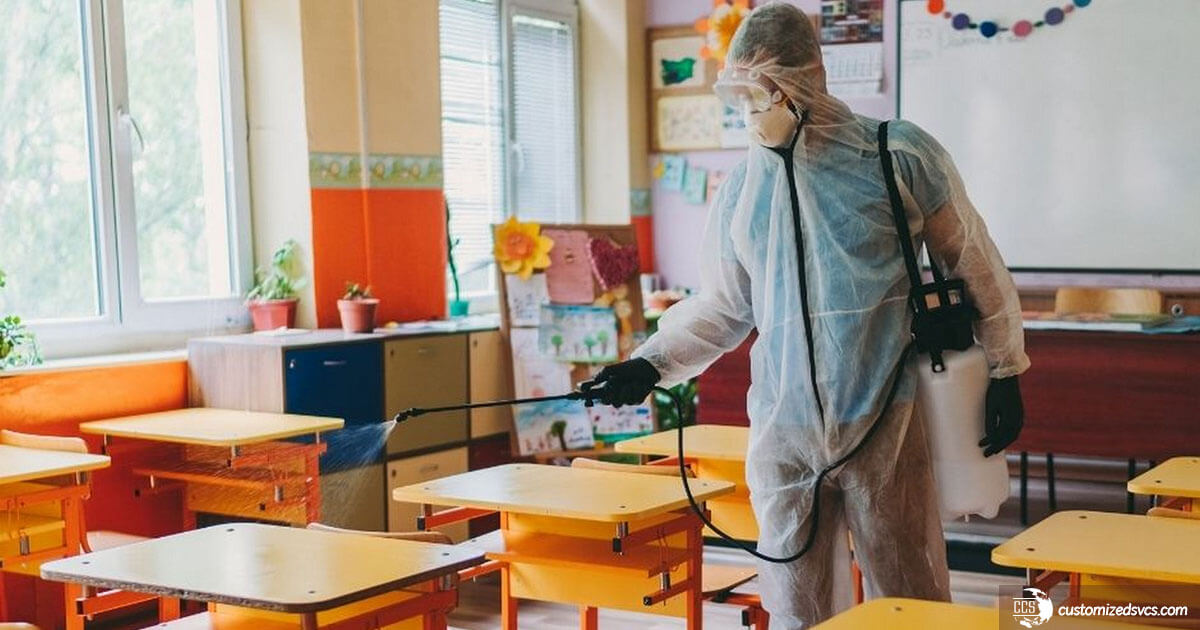 Kids spend most of their time attending school. The environment is designed to aid in developing children's learning processes. But how can they focus if classrooms and common areas don't meet commercial cleaning for schools standards?
Restrooms, classrooms, cafeterias, and other common spaces are breeding grounds for germs and bacteria. Consequently, it's necessary to maintain a high level of cleanliness throughout the facility.
But keeping schools clean and free from germs all the time can be a daunting task for school cleaning staff. For this reason, commercial cleaning for schools allow both students and teachers to focus on the task at hand. That is, learning and teaching.
In this article, we listed the importance of commercial school cleaning.
The Importance Of Commercial Cleaning For Schools
A tidy, cleaned environment makes it much easier to concentrate on needed tasks. Hence, instructors will be able to perform their duties more effectively. Here are the benefits of using a commercial cleaning service for schools.
1) Reduce The Chances Of Getting Sick
Professional cleaning services are crucial to the health and safety of students, teachers, and other staff. This level of cleaning service reduces the risk of illnesses for everyone who enters the facility.
Professional cleaners know the solutions to employ to eliminate germs and bacteria. Therefore, successfully lowering the treat of germs spreading. Additionally, it contributes to making the school a healthier and safer environment for everyone.
2) Maintain The Condition Of The Facility
One key benefit of commercial cleaning for schools is that it protects overall condition of the facility. Obviously, schools of any size will experience noticeable wear and tear. In addition to professional cleaning, our services help maintain the integrity of your building.
As a result, you can avoid unnecessary repairs and maintenance by hiring building maintenance and cleaning experts.
3) Decrease The Possible Injuries
Teachers and students can sustain injuries if messes are not cleaned up properly. Not all spills can be completely removed with just soap and water. If improper cleaning solutions are used, it can cause slipping and falling. Therefore, having professional cleaners on standby to clean up such messes is important.
4) Higher Quality Of Cleaning
Using professional cleaners ensures that the school will be thoroughly cleaned. At Customized Custodial Services, we use innovative methods and commercial equipment that gets the job done right. Regardless of the type of cleaning needed, we have the experience and resources necessary to complete the job correctly. Clean schools are essential to everything that constitutes successful learning.
Well-maintained schools are better with Customized Custodial Services commercial cleaning for schools. Money saved through professional cleaning services may be re-invested in the classroom, resulting in a higher-quality education for students. Contact us for a free estimate and facility walkthrough today!
You may also enjoy reading: 5 Commercial Window Cleaning Tips