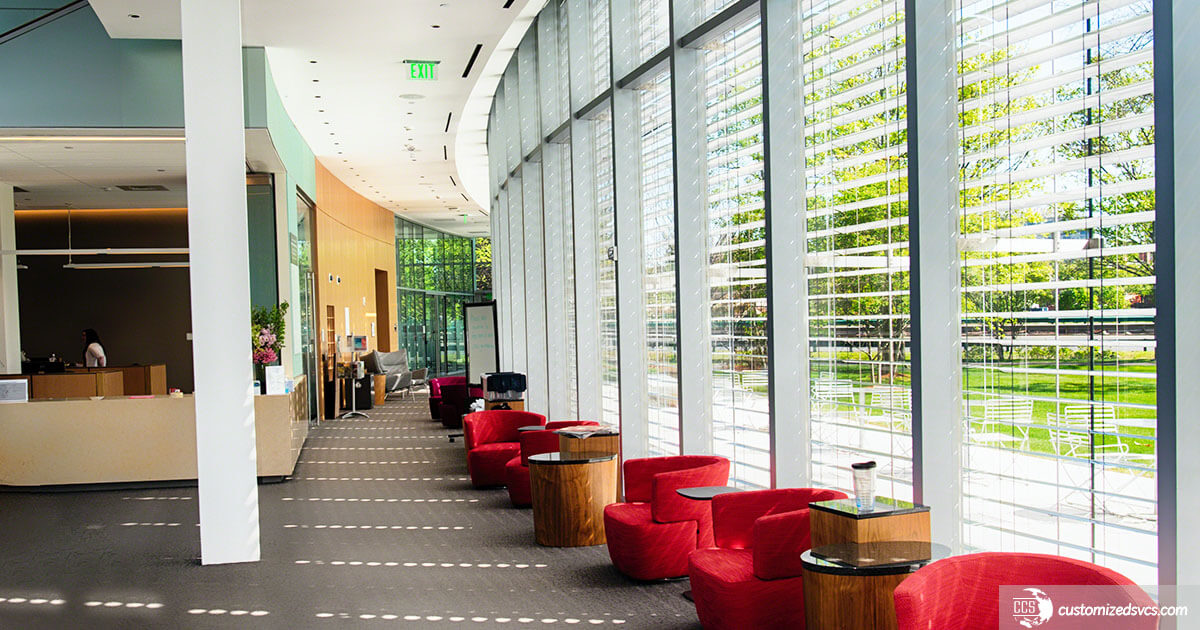 We all know how important it is to make a great first impression. A well maintained and clean office can impact your customers expectations and also new clients.
When you maintain a clean office, you increase the opportunities for finding new business relationships. Not to mention, it helps to build trust with your current clients.
If you are considering giving your office an overhaul, here are a few things to keep in mind.
Clean Carpets
Nothing says 'welcome' more than clean carpets and flooring. Customers and visitors shouldn't have to watch where they're walking because your carpets are stained and dirty. Whether you noticed or not, unclean carpets hold unpleasant odors. And dirty carpets can even cast a gloomy feel over your entire office.
You should have your cleaning staff or cleaning service vacuum carpets daily. Regularly using a carpet cleaning service not only creates a great visual appearance, but it also help keep your staff healthy.
Maintain A Clean Office By Removing Clutter
It's easy to build up clutter in a busy office and not easy to keep it under control. When you look out into your office do you see boxes and piles of paper that shouldn't be there?
In reality, clutter is the first thing visitors and customers notice as soon as they enter your office. When you're in the office every day though, it's easy to become accustomed to the clutter.
As a result, clutter creates the impression that your company is disorganized. Consequently, it doesn't instill trust in your ability to provide clients with top rated service.
Suggestions to keep clutter at bay:
Discard paperwork and other items that are no longer needed or relevant.

Find storage solutions for paperwork that needs to be retained and give every item a home.

If possible, store items in locations where they are used so that they are easily accessible.

Make use of labels! Using them to identify where items can be found help staff to place items in the correct place. It also encourages everyone to keep the office space tidy.

Smell

When you maintain a clean office, it will also smell fresh. Whether good or bad, scents are one of the most powerful senses we have. And visitors actually smell your office before they see it.

We know it can be challenging to stay on top of everything in a busy office full of staff. But sticking to a regular cleaning schedule can make a big difference.

It's a good idea to remove waste each evening. You should also avoid overpowering scents like those in some air fresheners and cleaning products. Also, clean break rooms and food preparation areas throughout the day. That way, it will take less time to tidy up at the end of the day.

We Can Help!

Customized Custodial Services offers a wide range of services to help maintain a clean office that are tailored to your needs. Our services include commercial carpet cleaning, floor waxing/stripping, janitorial work, building maintenance, electrostatic disinfection, and more!

To learn about which options fits your needs, fill out the form on our Contact Us page for a free walkthrough.