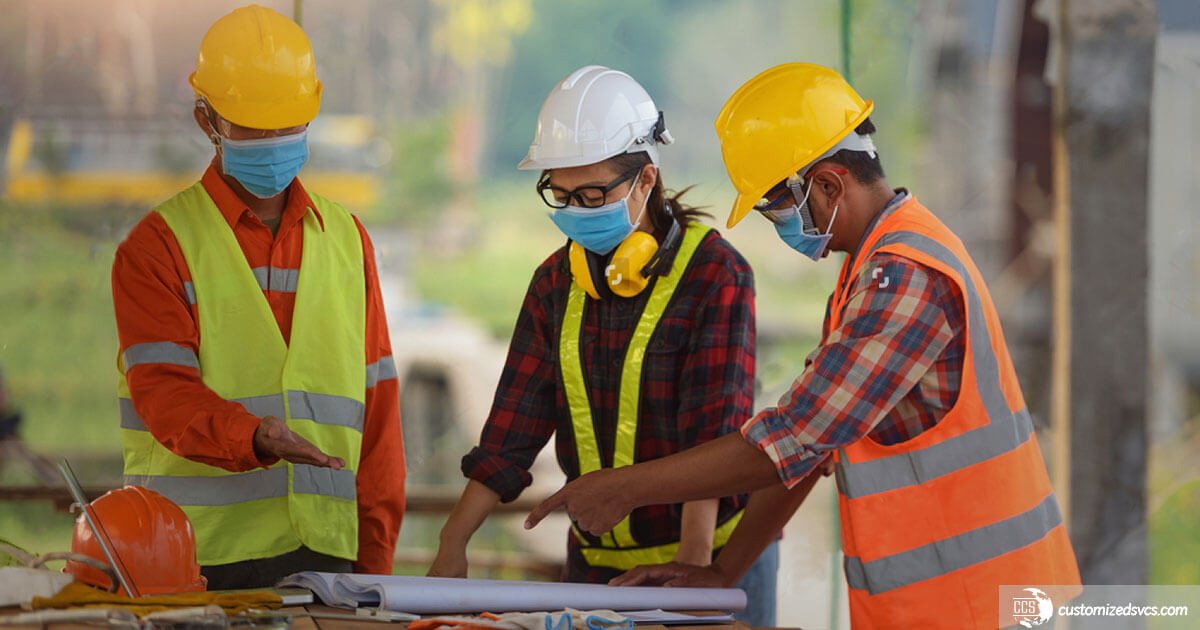 Commercial construction cleaning services is not just important for the construction area, but also for government compliance. OSHA's Cleanup/Recovery fact sheet, cleanup work of any kind can be dangerous. Consequently, it's important to have the resources and knowledge to stay safe while managing a construction site.
If you've built or remodeled a commercial building, you need to acquire commercial construction cleaning services. Hiring the right commercial cleaning company ensures hazards are taken care of. This allows you to start or resume business activities with worrying.
Read on to learn more about the advantages of commercial construction cleaning services.
Proper Waste Disposal
Construction sites often produces different types of waste that require using different types of disposal methods. And if you don't follow local waste disposal ordinances, you could incur fines or other legal issues.
The waste from your site are generated from material procurement, building, as well as demolition. Depending on the type of waste, disposal methods are: recycle, land disposal, treatment, and reuse. Common types of construction waste include:
Soil
Wood
Glass
Insulation materials
Bricks
Concrete
Save Time and Money
Regardless of your business type, the soon you get back into your space, the better. Construction can be great for the future of your business, but cleanup can be expensive and time-consuming. Especially if your tackling the job yourself.
Commercial construction cleaning services involves more tasks than people realize. When you hire a company to handle the cleanup, you can then focus on your core business operations. This gives you peace of mind and a project that you don't have to oversee.
If you think it's counterintuitive to hire commercial construction cleaning services, it's not. Although you've been working with laborers and contractors, professional cleaning services are through and efficient. And they serve a different purpose. In fact, you won't need to buy cleaning materials, supplies, safety gear, or equipment. And you definitely won't have to be concerned about disposing of any waste.
The Aftermath of New Construction
New construction requires more attention as opposed to everyday or regular deep cleaning. Given that post-construction clean up services are multiple steps, it's best to work with professionals.
The initial cleaning will involve removing waste and debris. Drywall is like glue in the sense that it sticks to just about any type of surface. So, light fixtures, window frames, ceilings, and walls will need to be properly cleaned.
Although quality construction companies focus on cleanliness each day, it's impossible to keep a job site clean. At least not to the point where you can immediately conduct business when the project is complete. Thus, acquiring top commercial construction cleaning services is recommended.
Worksite Safety
Renovations and new construction often present many hazards for anyone in the vicinity. One can only maneuver around nails, glass, and other debris to an extent. And if the job site crew is not careful, a trip to the hospital could be necessary.
Cleanup professionals have access to proper equipment. This includes helmets, safety gear, footwear, and other resources. These items protects them from potential risks while cleaning.
There's an immense amount of dust left at finished locations. Ultimately, dust can lead to respiratory complications if not handled properly. Additionally, sometimes the use of harsh chemicals are necessary to correctly clean the location.
Given these points and to protect your staff and customers, let cleaning professionals handle worksite cleanups. Then, you can enjoy your new construction and feel confident everything is done right.
Commercial Construction Cleaning Services
Customized Custodial Services offers a full range of post-construction cleanup services. We can remove clean surfaces and floors as well as remove leftover debris and drywall. Also, we'll make sure your commercial site is move-in ready.
Contact us today for a free walkthrough and estimate. We'll help you build the best cleanup plan for your space.