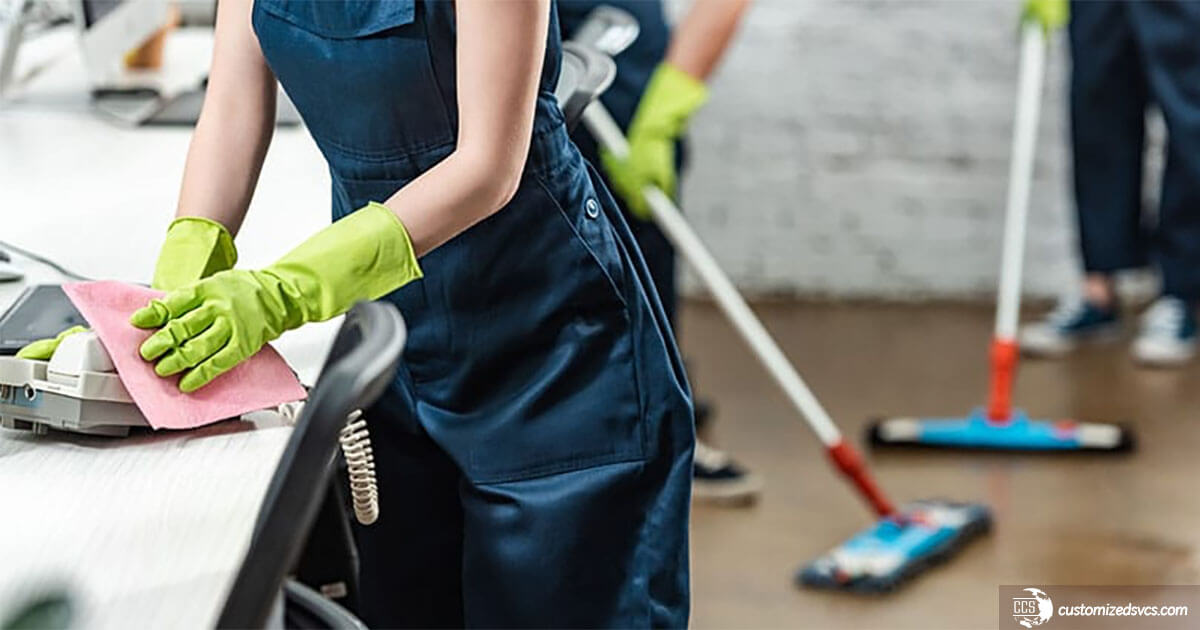 Hiring an office cleaning company takes time to ensure your getting the one that's right for your business needs. And as a business owner, you already have enough to deal with. Even if you're able to delegate this responsibility, ensure you follow-up before hiring.
You already know that a clean, safe work environment is important for your employees. But don't rush hiring an office cleaning company without doing your due diligence. Because while a commercial office cleaning company can keep your office spotless, you don't want to hire the wrong company.
So, take your time and find a trustworthy, professional office cleaning company. Continue reading to discover the mistakes you should avoid when hiring commercial cleaners.
1. Choosing The Least Expensive Service
It's a good idea to choose a cleaning service that fits your budget to ensure longevity of use. But there's more to consider than just the price. Because if you choose the least expensive service, you may not get the results you expect. Besides, professional cleaners offers quality services at reasonable prices.
Unqualified companies may charge less, but often have inadequate certifications or lack of trained staff. Therefore, make sure to take note of their references, qualifications, and specializations. While comparing prices is a good idea, don't let that be the deal breaker.
2. Forgetting To Check Liability Insurance
We all know about Murphy's Law. 'What can go wrong, will go wrong'. So, it's not a good idea to hire a company that doesn't carry liability insurance. While their service rates may be less, accidents happen.
A single accident on your property can result in a lawsuit against your company. Also, it may not be financially feasible for an uninsured cleaning company to pay for damaged or broken items. And we know who that leaves to pay the bills; your company. A creditable office cleaning company carries various types of insurance, including liability coverage. If you don't see this information on their website, you can simply ask them.
3. Not Checking Certifications
To ensure you're hiring an experienced and qualified office cleaning company, check their certifications. Certified cleaning companies demonstrate they are structured to deliver consistent, quality services. And these services are also designed to meet the customer's needs and expectations.
4. Lack of Communication
In our current COVID-19 environment, acquiring a cleaning company you can trust is paramount. Your office must be a clean and sanitized place for both employees and visitors safety.
Therefore, you need to effectively communicate your cleaning service needs to your cleaning company. Also, it should be convenient for you to reach them and discuss any issues you have with their service. Or if you need to edit your service plan. If they are uncommunicative, difficult to reach or impolite, you should look for a different company.
5. Hiring An Office Cleaning Company With Temporary Staff
Do you know your cleaning crew? While you may not get the exact same team each cleaning, you don't want a company with a high turnover. And unfortunately, some companies with hire untrained, temporary staff.
Obviously, hiring an office cleaning company that has a full-time staff is much better. Not to mention, you know you'll get excellent service every time they clean. Moreover, you'll get to know them and feel secure about them cleaning your office when you're not around. By the same token, you don't want a revolving door of new cleaning people every week. With this in mind, choose an established company with a permanent staff that takes pride in their work.
6. Selecting The Right Office Cleaning Company
Even if you need an office cleaning company immediately, don't hire the wrong one out of desperation. Because when you're scared or stress you are likely to make a poor decision.
Unfortunately, there are many cleaning companies that overpriced and under-qualified. Hastily hiring someone can have unsatisfactory results. Of course, this often means, you have to fire them and start the process over.
It's better to do your due diligence before hiring an office clean company. Put in the research and the result will be a company that does the job right the first time. If you need cleaning services in Bakersfield, we would love to talk with you. Contact us today for more information.