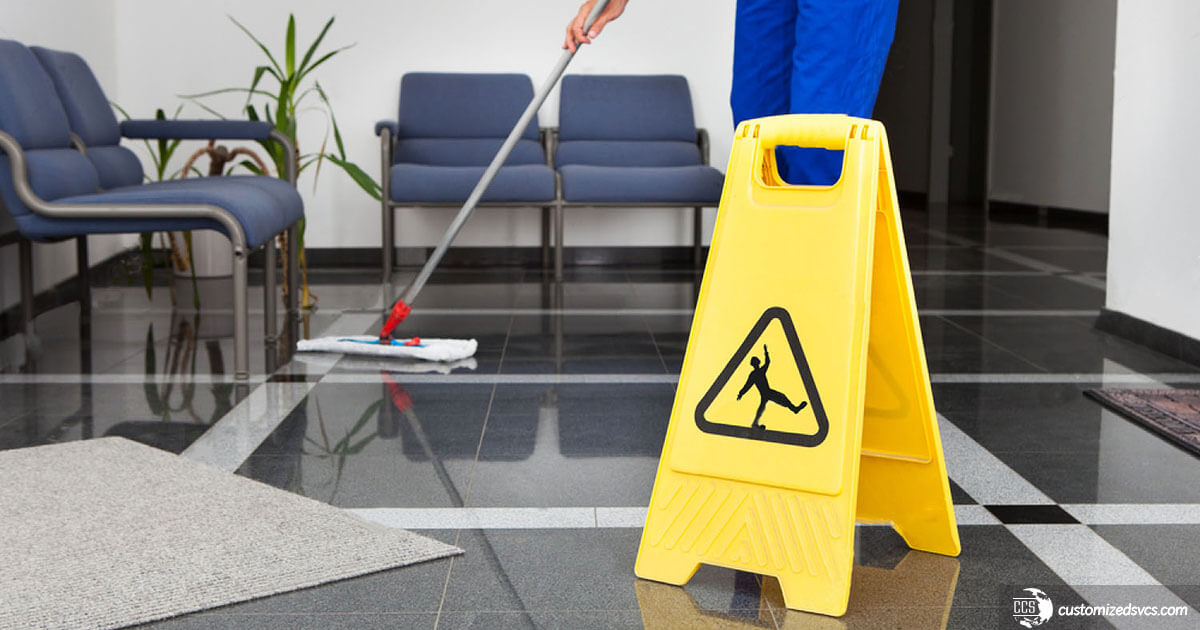 With the new cleaning standards post-pandemic, employees are encouraged to work from home if not feeling well. Cleaning comes with health risks, so safety must continue to be a priority. With a hybrid workplace, employers can invest in PPE and proper safety training.
Two trends have emerged regarding employee safety and working conditions. Making cleaning a more attractive job prospect and robotic cleaning solutions.
Autonomous Cleaning Machines Improves Employee Safety and Working Conditions
Robotic cleaning machines can handle simple tasks such as floor cleaning. Then, employees can utilize their time to carefully handle more difficult tasks. Of course, disinfecting, sanitizing, and other deep cleaning services must be handled by a professional commercial cleaning company.
Regarding making cleaning a more attractive job prospect, employers should consider higher wages. Also, opportunities for professional development, health insurance, and other programs are inducements for attractive job prospect.
Notably, the employee turnover rates are high in the cleaning industry. In fact, it averages around 200 percent and even reaching 400% annually. Thus, by prioritizing and investing in employee safety and working conditions can reduce your turnover rates. Not only that, but it can also build stronger teams and you can gain trust of your employees.
Workplace Safety
Customized Custodial Services provides services to help maintain a healthy environment for commercial facilities. We service locations of all sizes and types including office complexes, hospitals, schools, and industrial facilities.
Generally speaking, employees in the cleaning industry face a variety of hazards. Workers can be exposed to hazardous chemicals or work with equipment that can cause an injury if not used properly. At Customized Custodial Services, we implement standards that protect employee safety and working conditions. Not only that, but we also provide extensive ongoing training for our cleaning crews. Plus, we use the highest quality cleaning products that are also environmentally friendly.
The Occupational Safety and Health Administration (OSHA) provides safety and health programs. These programs offer general guidance for implementing a health and safety program which improves employee safety and working conditions. Such programs help businesses to:
Enhance their social responsibility goals
Increase productivity and enhance overall business operations
Prevent workplace injuries and illnesses
Engage workers
Improve compliance with regulations and laws
Reduce costs, including significant reductions in workers' compensation premiums
How To Incentivize Safety
Ultimately, accidents can happen anywhere. But it's important to provide continual training in addition to reminding employees why safety training is crucial. To encourage employees to make safety a priority at work, consider incentivizing safety. For example, offer awards or prizes for those who follow the safety program. Added incentive could be when they hit time milestones while remaining injury-free.
Prizes like coffee gift cards, lottery tickets, or an hour of paid time off can help motivate your team. Improving employee safety and working conditions also saves your company money. When there are fewer workplace injuries, those financial resources can be allocated for equipment or facility upgrades.
If you're looking for a commercial cleaning company that can help keep your employees safe and healthy, we can help. Contact us online or call (661) 829-6906 for a free walkthrough.