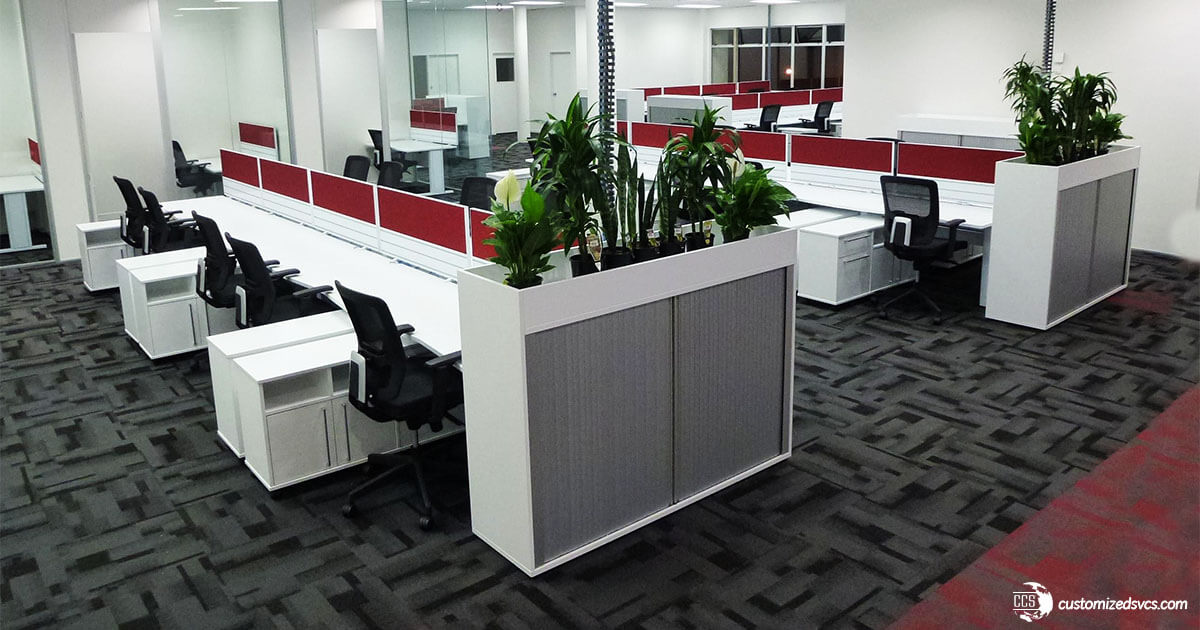 If you're needing to bring your office carpet back to life, then its probably seen better days. Look no further than Customized Custodial Services for high quality restorative commercial carpet cleaning services. Carpets can indicate luxury and comfort. But old carpets may appear unsanitary.
Keep your office's carpets looking fresh and clean to provide the most inviting atmosphere while also being hygienic. To ensure the health and comfort of all occupants, carpeted buildings require maintenance.
In general, carpet dust mites can trigger allergies and asthma for sensitive staff and guest. Dust accumulated in carpets is easily kicked up into the air and results in poor air quality. Dirty carpets oppose health risks as well as leave negative customer impressions of your entire business.
What Brings Office Carpet Back To Life?
Customized Custodial Services can help you bring your office carpet back to life. Consider the current condition of your carpet. Does it have visible dirt or stains from spills? Has it been steam cleaned recently?
Before any more grim gets deeper into the fibers, our professional team can bring your office carpet back to life. We offer the following different carpet cleaning services. And each one ranges in technique.
Regular Cleaning
Our routine carpet maintenance services protect your carpet from outdoor soils and stains with a regular cleaning program. Additionally, we use properly placed walk-off mats in addition to soil and stain repellent treatments.
Interim Cleaning For Better Office Carpet Life
For more intensely worn carpets, we use a rotary floor machine, yarn bonnet, and the right cleaner. This combination loosens the soil on the upper carpet fibers. Next, we utilize shampoo equipment to combine agitation with a high foaming cleaner. In addition to loosening the soil, it also suspends it so it can be removed by dry vacuuming.
Restorative Cleaning
If you have high traffic areas, we're here to help with our restorative carpet cleaning expertise. Using non-foaming cleaners and hot water are forced into the carpet. Then, immediately removed with their soils by a powerful vacuum. Protective treatments and other specialized applications are available per your needs.
Contact Customized Custodial Services today to learn more and to schedule your appointment for quality commercial carpet cleaning services.