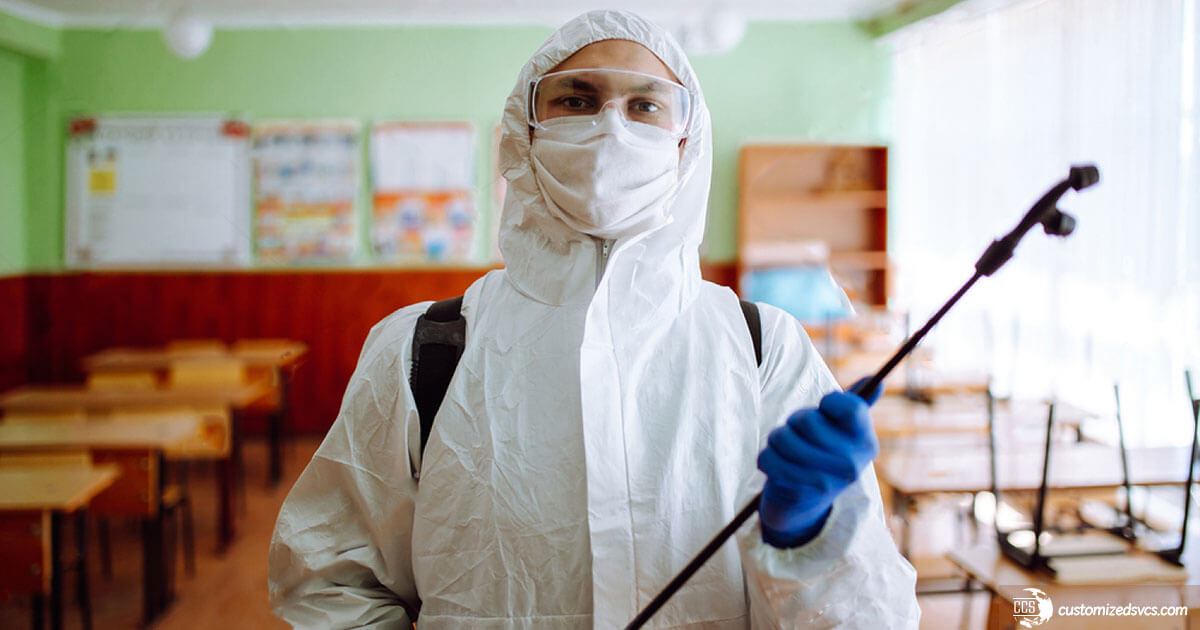 One thing we've all learned over the past two years, is the value of cleaning and disinfecting, particularly in school classrooms. As we enjoy schools and business being opened again, people have adopted the new normal in protecting themselves from viruses.
Over the past two years, our understanding of COVID-19 has rapidly evolved. Now that experts know more about how the virus spread, questions arise about the appropriate amount of cleaning. And if the cleaning and disinfecting protocols for school classrooms is appropriate to prevent other viruses.
What We Have Learned About Cleaning and Disinfecting School Classrooms
COVID-19 spread from person to person and is almost always transmitted through airborne particles. This means improving indoor air quality is still important today. So is frequent surface cleaning to keep schools virus free.
Cleaning, sanitizing, and disinfecting all still play a vital role in combating the spread of viruses. School administrators have created effective plans to help protect children and staff. However, we need to understand the facts about the best cleaning procedures, and the associated risks.
With this in mind, what are the differences between cleaning, disinfecting, and sanitizing?
Cleaning is always the first step because disinfectants and sanitizers don't work on dirty surfaces. So, clean to remove unwanted substances such as dirt, dust, or debris from surfaces and objects. Depending on the surface, using soap and always clean water is recommended.
Disinfecting is the process of using chemicals to kill germs. Or, inactivate bacteria and viruses after a surface or object has been cleaned. This system usually requires the product to remain on the surface for a certain period of time. For example, letting it sit for 3 to 5 minutes.
Sanitizing reduces the number of germs on a surface. It doesn't necessarily kill or remove all germs. This process lowers the germ count and work by either cleaning or disinfecting surfaces to reduce the risk of spreading infections.
Using Appropriate Products For Regular Cleaning
There's no doubt that cleaning and disinfecting school classrooms is crucial. However, to maintain a healthy school environment, careful attention must be paid to the chemicals being used. Additionally, we must ensure that these chemicals do not have negative health side effects on children.
With in-person learning resuming, schools have seen an increase in the amount of unapproved cleaning products being used. These products are also stored in classrooms, which raises many safety concerns.
Customized Custodial Services can provide your facility with professional cleaning and disinfecting services tailored to your needs. Use our contact form to request a free quote and walkthrough today!